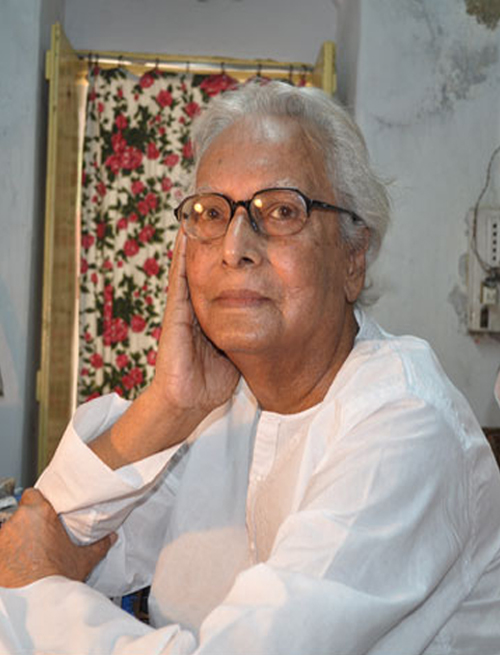 Narayan Debnath is the senior most 'living legend' comics-artist of India ; is the creator of popular Bengali comics including 'Handa Bhonda' (in Shuktara magazine since 1962), 'Batul The Great'(in Shuktara magazine since 1965) and 'Nonte Phonte'(in Kishore Bharati magazine since 1969). He is the senior most comics-artist in India aged 88 years having 'Record' of doing comics strip drawn-written single handed continuous for last 50 years ('HandaBhonda'comics).
His other creations include detective 'Koushik Roy' (in Shuktara magazine from 1976), 'Bahadur Beral' (in Shuktara magazine from 1983), 'Danpite Khadu aar tar chemical Dadu' (from 1983 in Chotoder Ashore magazine ) etc. Having contributed to the early development of Bangla comics and its growth in a career spanning more than fifty years, he is still read in West Bengal, India and Bangladesh. Apart from comic books and strips, Narayan Debnath is also an artist who has illustrated several children's novels. Many of his comics are serialized in popular children's magazines published from Kolkata including Shuktara and Kishor Bharati
In 2011 a large size (500 page) research oriented Comics book on his lifetime art work named "Narayan Debnath Comics Samagra" ( in 3 volumes ; compiled and edited by Santanu Ghosh) was published which includes all his comics characters together for last 50 years. In April 2012 first English translated Batul The Great book was published by Lalmati publication Kolkata.